Pistol grips
MONARCH 2 (Long) for 1911
Suitable for all 1911 Government pistol models
New design allows an easy reach of the magazine release button no matter the palm size.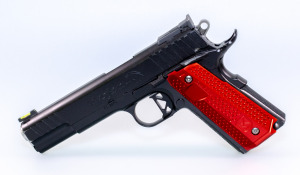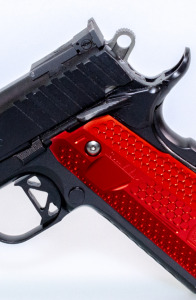 Unisex variant of grips suitable for all kind of hands/palms (big or small) due to elliptical shape, generally known as to best fit in the palm. Nevertheless, we retained a moderate squarish shape of the surface as a reference edge in case of regripping due to a bad pistol draw from the holster.
Even more aggressive generation of Monarch 2 grips!
Video about this product 1
Video about this product 2